Fashion Criticism: An Anthology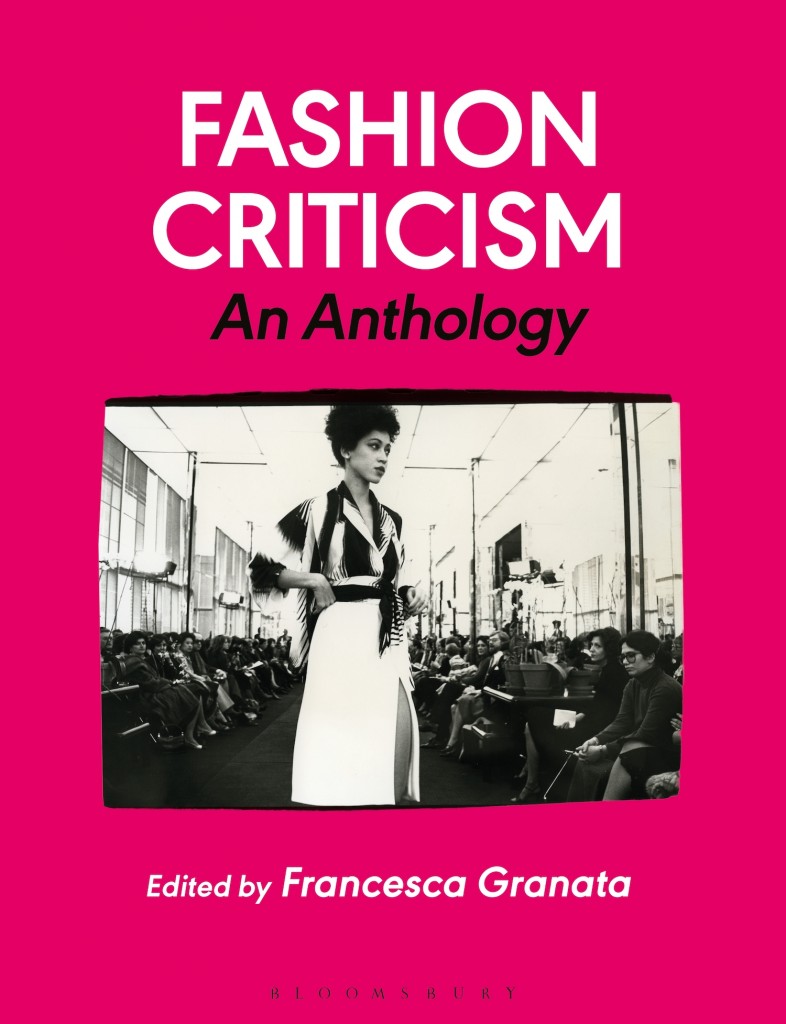 There have been books anthologizing the big hits of music criticism, film criticism, food criticism, and so much more. But fashion criticism? Not so much! What gives? (Surely, it has nothing at all to do with fashion's association with women.) This week, this strange gap gets filled in high style with Bloomsbury's publication of Fashion Criticism: An Anthology. The dapper book is edited by none other than Francesca Granata—Parsons professor, Fashion Projects editor, and—ahem—a Lowbrow Reader all-star contributor.
Thoroughly scholarly yet eminently readable, the book marks the first comprehensive anthology of English-language fashion writing, gathering essays from an avalanche of the bold-faced. A mere sampling of the book's contributors: Susan Sontag, Eve Babitz (!), Guy Trebay, Hilton Als, Lynn Yaeger, Robin Givhan, Suzy Menkes, Cathy Horyn, and Oscar Wilde—who, Granata confides, was an absolute terror to work with. (Let's just say that one person's idea of a "great wit" is another's "toxic microaggressor," okay?) Set your gaze on the lovely cover, with a photograph by one Andy Warhol.
So run to your nearest bookstore and get your mitts on Fashion Criticism: An Anthology! (Or, if you really must, there's always…you know.) Free on Wednesday, February 24? At 7pm, New York's wonderful McNally Jackson will be hosting a (Zoom, obviously) conversation between Granata and one of the book's knockout contributors, the fab New Yorker writer Judith Thurman. Register today—and, while you're at it, don't forget to buy a copy of the book for everybody you know.