1. Ajax went crazy.
2. A bunch of cattle are like, "Ah! Ah! Ajax is slaughtering me! For no reason! I thought he was a good person! What the hell gives! This is so unexpected! Mooo!" The craziness of the point of view of the cattle and them talking is intended as a subtle metaphor for Ajax's unique and horrible bout of insanity.
3. A bunch of rhinos and walruses start a—I know this doesn't make sense—underground Sophocles fanzine, and the avant-garde self-aggrandizing of Sophocles doing this is meant as a metaphor for the main character Ajax's Spartan madness.
4. A bunch of T-Rexes group together to stomp out crime. The complete craziness of this on its own, but also of its being in an ancient tragic play, however incongruously, is meant as a running allegory for Ajax's crazy—which itself doesn't make sense, which Sophocles must have meant as one of the literary devices.
5. A bunch of—I know I keep using a bunch of but that's Ajax—Ajax the cleanser salesmen band together and offer an interesting, but ultimately unreliable, discount cleanser. This somehow doesn't work for Ajax, who is a stickler of a teacher.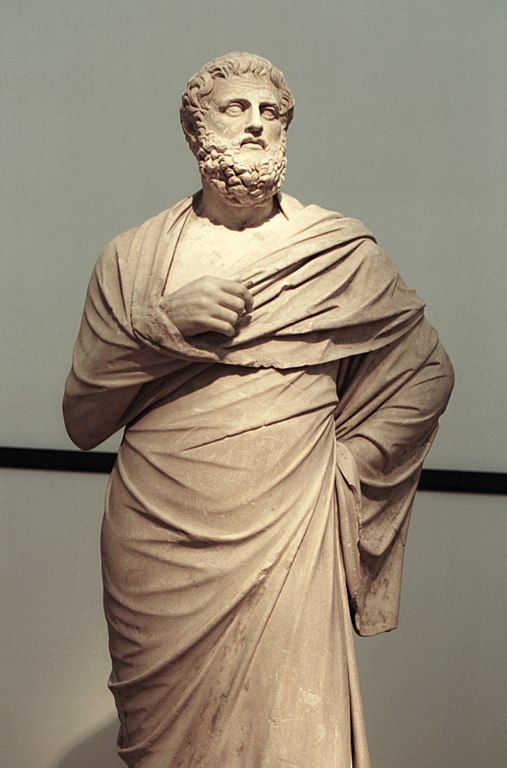 6. "Ah! Ah! This guy Ajax is going Medieval on us with a sword!" etc.—Cows. (That guy Ajax is in a lot of trouble.) (more…)
Among the endless wonders of the Lowbrow Reader's eleventh issue, unleashed upon an unsuspecting world in the heat of 2020, was Brian Abrams's lively investigation of a single punchline from The Naked Gun: "Hey! It's Enrico Pallazzo!" How great was Abrams's article? Within minutes, the nation's book publishers came knocking! How could they not? Their attention now comes to fruition, with the publication, from Workman, of Abrams's incredible book, "You Talkin' to Me?": The Definitive Guide to Iconic Movie Quotes. 
As in his Lowbrow piece, the author dives deeply into famed film quotes through copious research that sees him tracking down screenwriters, directors, and scholars. The book has sweep: We begin on "Wait a minute! Wait a minute! You ain't heard nothin' yet!" (from 1927's The Jazz Singer) and end, nearly 300 pages later, with "Wakanda forever" (Black Panther, 2018). In between there are lines from Spartacus, Soylent Green, and Chinatown, as well as plenty of entries in the Lowbrow canon. About Blazing Saddles, we learn that the golden line in question—"Mongo only pawn in game of life"—was the work of Mel Brooks's co-screenwriter Richard Pryor. "At that point in his career," Abrams writes, "Pryor hadn't yet had the chance to explore the stereotype of a meatheaded yokel. Nowhere in a sold-out Vegas performance or one of The Mack's dire subplots would you find Pryor conjuring countryfolk like Mongo—a brutal yet inexplicably philosophical aberration."
Itching for more? Of course you are! You are in luck, for "You Talkin' to Me?" lands definitively in bookstores this week. What's the wait? There's no excuse! Order it, buy it, read it, praise it, read it again, gift it to your friends, then read it another time…today!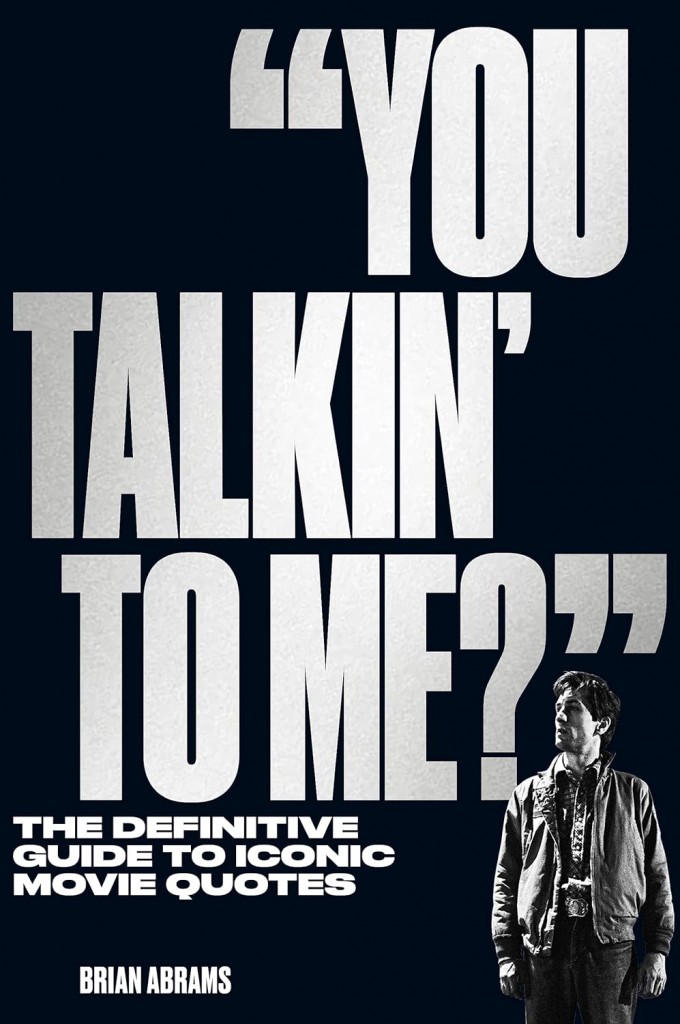 Those smart and handsome enough to have gotten their hands on the latest Lowbrow Reader issue were no doubt delighted to encounter three stunning poems by Richard Hell. This month, readers can feast on more of Sir Hell with the publication of "What Just Happened," a collection of poems, mostly written during the pandemic, that are interspersed with new images by Christopher Wool. The book is being published by Winter Editions, both in paperback and a fancy clothbound edition signed by the author and artist. New Yorkers can make their purchases on July 6, as Hell reads from the book at the White Columns gallery during a book launch that pairs him with fellow Winter Editions author Emily Simon.
Can we say some more nice words about Richard Hell? Why not?! The author of one of punk's foundational anthems ("Blank Generation") and rock's most crackling memoirs ("I Dreamed I Was a Very Clean Tramp"), he began his creative life in New York as a humble poet—and a current of poetic honesty runs through his decades of work, whether encountered on page or stereo. (While we're here, let us grant a huzzah to the recently rejiggered Richard Hell and the Voidoids album "Destiny Street.") We remain thrilled that he lit up the new Lowbrow issue, and are excited about more Hell poems coupled with Wool visuals.
So salute this New York poet and mensch! Do your library a favor and purchase "What Just Happened," pronto!
Long-time readers of the Lowbrow Reader know and admire the writer Joe O'Brien for his deep love of Chevy Chase: His essay "The Case for Chase" helped light up issue #5, and returned in The Lowbrow Reader Reader book. This year, readers get to go deeper with O'Brien, via his crackerjack debut novel, Zig Zag, recently published by Tucson's Schaffner Press. Funny and misty in a Pynchon mold, the crime novel traffics in bail bondsmen, the Mojave Desert, and a marijuana dispensary robbery. And the whole affair even opens with a quote from a fellow Lowbrow contributor, our beloved David Berman. Don't zag, zig! Buy, read, read again, then give a fancy prize to J.D. O'Brien's Zig Zag at once!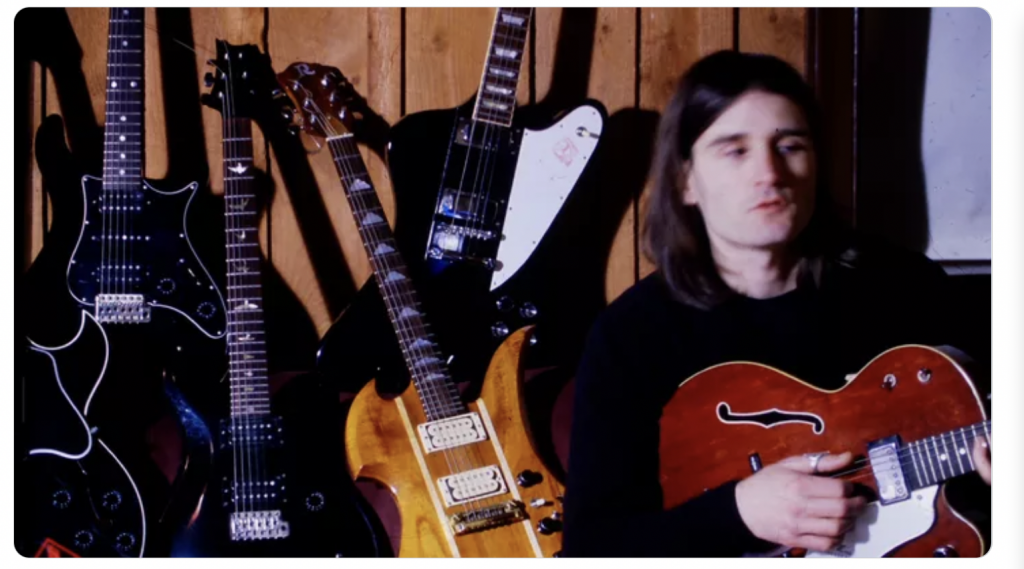 Flip through the first decade of Lowbrow Reader issues, straight through our book anthology, and revel in a dynamic connecting thread: the wonderful articles of Neil Michael Hagerty. From the very first issue (when he wrote about CARtoons magazine), he was among the Lowbrow's most consistent and exciting contributors, holding forth on subjects from Don Knotts to the sitcom "Wings." Like Shohei Ohtani, Hagerty's talents magically spill across territories: He is primarily a musician, known for his dazzling guitar work in Royal Trux and Howling Hex. (He's a pretty dandy record producer, too.) Honestly, here is a major talent.
Recently, a few unfortunate minutes with the Denver police have landed Hagerty in a pot of trouble. He can use an assist, to help him with legal fees as well as issues beyond that. But who can help? Why, YOU can help, via this handy GiveSendGo page (which replaces an earlier GoFundMe page). Please check it out, and please consider donating some dollars.
We are thrilled to announce the publication of our new issue, Lowbrow Reader #12. It is the first Lowbrow Reader since the dark days of 2020. The issue features poetry by Richard Hell, Brian Abrams's definitive piece on the actor Robert Costanzo (you know his face), a cartoon by Dave Eggers, and essays about the New York standup showcase Whiplash and the characters who paint the margins of Larry David's productions. Plus: We unveil architectural plans for the Dangerfield Collection, a contemporary art space showcasing Lowbrow's vast holdings of Rodney Dangerfield–inspired works.
Order the issue now via our ordering page!
Lowbrow #12 costs $4, shipping included. Check out the Table of Contents: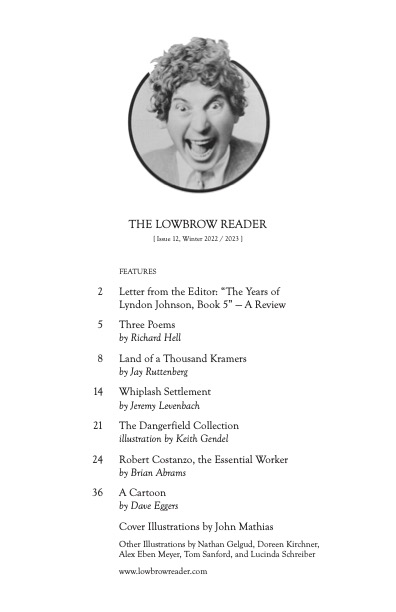 In 2020, along with some other global events, Now Is the Time to Invent! was published by Verse Chorus Press. The book anthologized Puncture, the sharp-eared music magazine that published between 1982 and 2000, using interviews, album reviews, and some essays to show indie-rock as it was coming into focus. The book was edited by Puncture's late editor and co-founder Katherine Spielmann along with Puncture hands Steve Connell, J Neo Marvin, and Lowbrow editor Jay Ruttenberg.
Now Is the Time to Invent! received some wonderful praise, including from Rolling Stone and Pitchfork. But there was one major component that was missing: a translation of the book for Italian readers. This week, the error is remedied with the publication of È tempo di inventare!, by the Rome publisher Big Sur/Edizione Sur. Like many fashionable Italians, the book is a bit slimmer than its American counterpart, but it sparkles, nonetheless. Your choice is clear, Italians: Don't hesitate! Buy È tempo di inventare!
A seguire in italiano! Nel 2020, fra gli eventi mondiali più importanti, si conta la pubblicazione di Now is the Time to Invent! dalla casa editrice Verse Chorus Press. Il libro antologizza Puncture, il giornale musicale dall'udito fine pubblicato dal 1982 al 2000, includendo interviste, recensioni di album e saggi che mostrano la nascita e sviluppo dell'indie rock. Il libro è edito dall'editrice e cofondatrice di Puncture, ormai defunta, Katherine Spielmann insieme a Steve Connell, J Neo Marvin, e Jay Ruttenberg, editore del Lowbrow Reader.
Now is the Time to Invent! è stato lodato dal Rolling Stone e da Pitchfork. Ma mancava una componente importante: una traduzione del libro per i lettori italiani. Questa settimana, l'errore è stato rimediato con la pubblicazione del È tempo di inventare!, dall'editore romano Edizioni Sur. Come molti italiani alla moda, il libro è un po' più snello della sua controparte americana ma brilla comunque. Lettori italiani, la vostra scelta è chiara: Non esitate a comprare È tempo di inventare!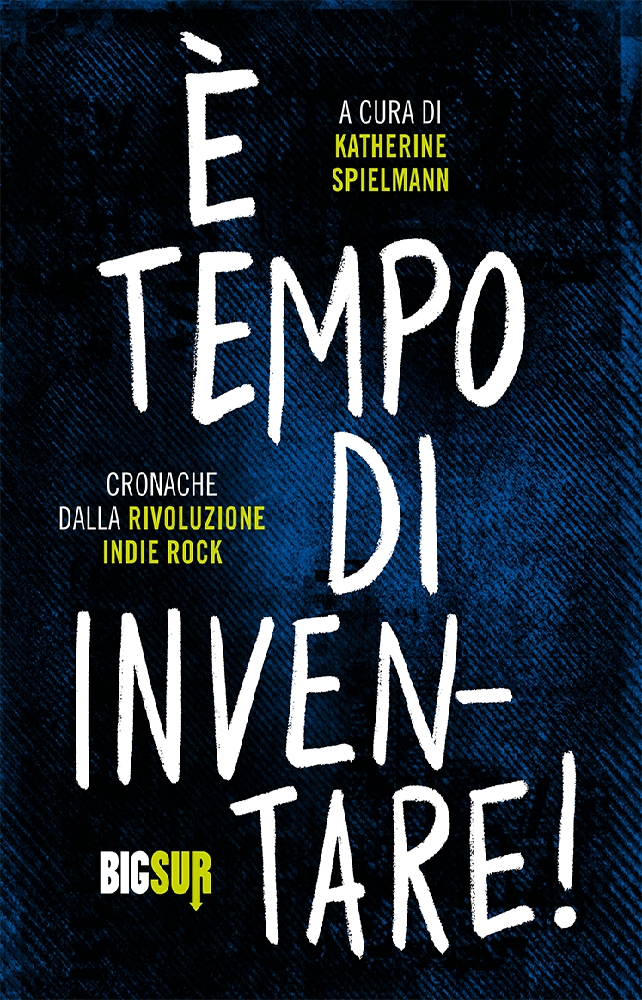 The Lord saw that the wickedness of humankind was great in the earth, and that every inclination of the thoughts of their hearts was only evil continually. And the Lord was sorry that he had made humankind on the earth, and it grieved him to his heart. So, the Lord said, "I will blot out of the earth the human beings I have created—people together with animals and creeping things and birds of the air, for I am sorry that I have made them."
— Genesis 6:5-7
"All other societies have banned the bow that fires dozens of arrows at once. Not us, for we are truly free."
"We have worshipped a golden god. The seas boil. A plague has visited our homes. But her scroll inscriptions."
"The child prefers to stare at the reflection of the sky in the water, not the sky itself. I'd be concerned if I couldn't just plop her down right in front of it and get some chores done."
"Thou shall need proof of attendance to the university for me to begin engraving membership into the Facestone. One final question: What is thy relationship status?"
"You should have seen how many shekels I spent this week on hen wings, deceased dinosaur fuel and a root vegetable tray! I have decided I shall blame this all on the white-haired leader who genuinely seems to care about our well-being but fell off his wheel that one time."
"You see, we shall be better off with one merchant who will sell all the goods under the sun and deliver them via carrier pigeon in under two hours."
"That Noah fellow seems pretty cocky to me."
"A great war brews overseas. Many have died. On one side is good; on the other is evil. But what about those deceased dinosaur fuel prices?"
"The bows that fire many arrows are everywhere already. To truly protect the university students, we must roll a large stone in front of the door!"
"The child within her will not live. If not extracted, the mother shall die. But we have a high court that has ruled against such a procedure, so tough luck. It's what God wants."
For years, unsuspecting souls passing through Union Square have been in for a crafty surprise: The ravishing "Flash Flock" installations by artist and Lowbrow friend Tina Piña, whose soft sculptures of pigeons are on display (and sale!), attracting curious humans and birds alike. Now, the artist, known as Mother Pigeon, has branched out into a papery medium with Hi I'm Mother Pigeon, a delightful children's book detailing her craft and mission. The book is illustrated by Piña and written by none other than Jason Trachtenburg: Piña's longtime Mr. Pigeon and, with their daughter Rachel, onetime bandmate in the fabled Trachtenburg Family Slideshow Players.
On Sunday, August 28, the artist takes her pigeons on a rare indoor excursion with "Mother Pigeon's Impeckable Puppet Show and Storybook." The event is slated for the wondrous Housing Works Bookstore in Soho. Don't miss these birds! Head to Housing Works or catch Mother Pigeon in Union Square for your personal copy—and maybe even pigeon.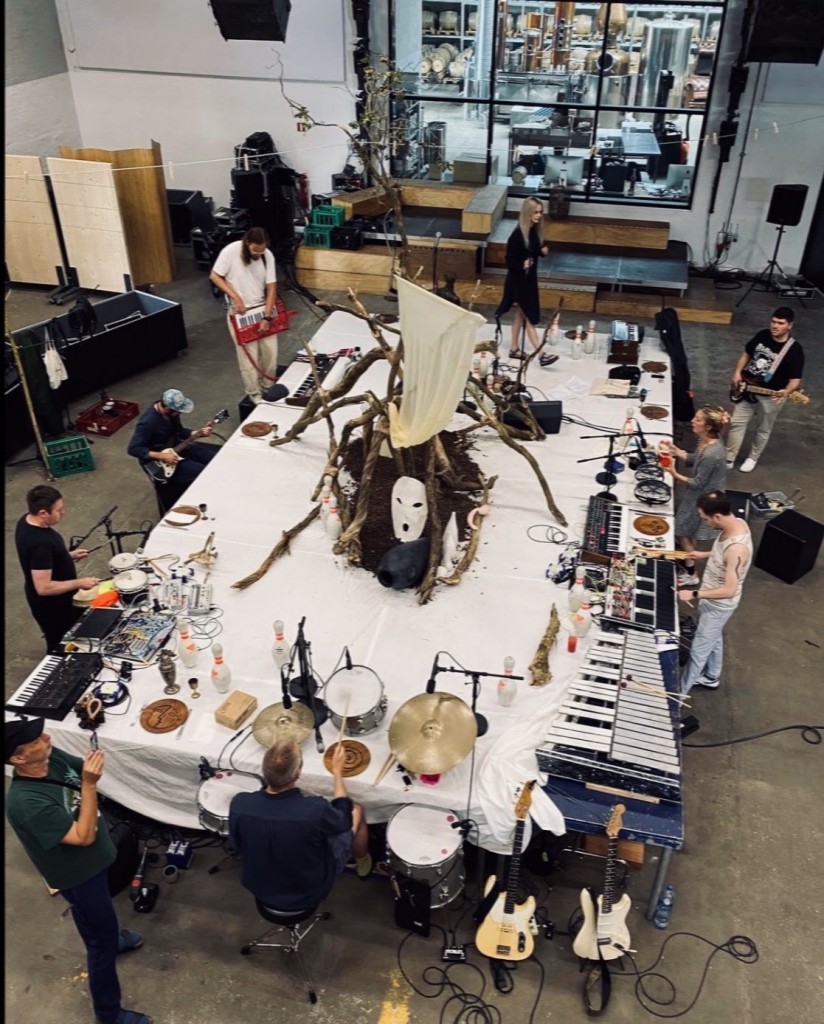 As longtime fans and compadres of the avant-garde–scented Danish pop act Hess Is More, we are thrilled to land on "Iboja's Sange," a wondrous new collaborative album linking Hess with Kenneth Bager and the writer and singer Iboja Wandall-Holm. Ferociously off-centered yet ear-catching, the record revolves around the 99-year-old Wandall-Holm. Although long based in Copenhagen, Wandall-Holm grew up in Slovakia. As a young Jew and budding leftist, she fled to Hungary in 1942; eventually, she was captured by the vile forces of her day and sent to Auschwitz, yet somehow survived the hell of the previous century. In the current demoralizing political era, there is something life-affirming about hearing this ravishingly rusted voice beamed in from a more tragic past, presented amidst the warm beats of the future. Also: You can dance to it.
Those New York unfortunates who missed Hess Is More's scorching set at Nublu 151 in June are in luck: A simple transatlantic flight can deliver them to Denmark in time for the band's "Apollonian Circles" residency at Copenhagen Distillery July 1, 2, 7, 8, and 9. The performances are part of the Copenhagen Jazz Festival. Too cheap and lazy for the trip to Copenhagen? Fine, be that way. Observe the glorious new sights and sounds on screen.