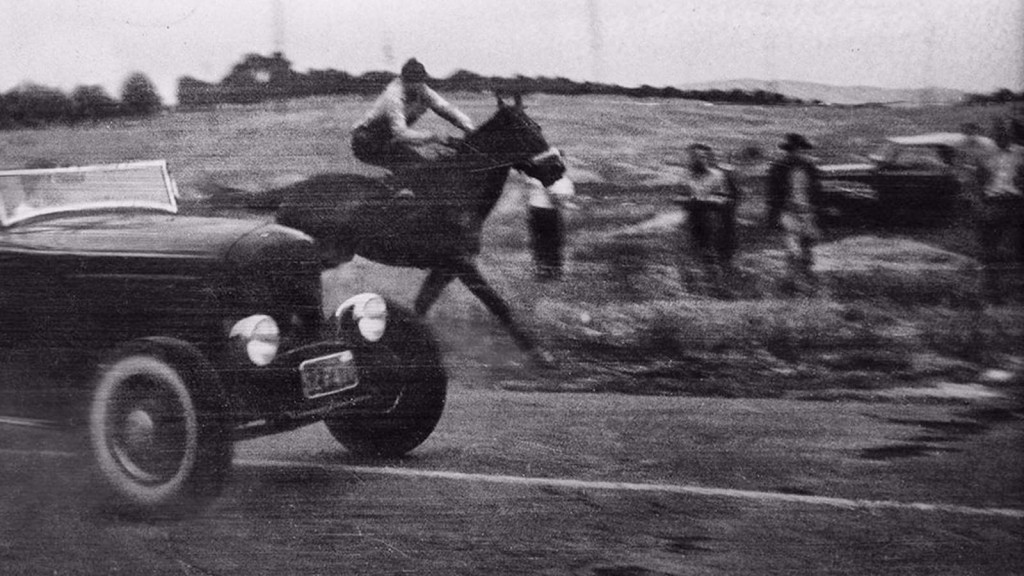 Horse vs. Car
My money's on horse. Because—hear me out—oh, wait, car would win. Vroom—yeah, I can see how car could win. Vroom—yeah. O.K. I am changing my answer to vroom. I mean car. There. Car is my answer. Vroom. I get it. I get it from the "Vroom." I say, "Vroom," and then I figure it out. Vroom. Heh. Vroom. Nope—I am changing my answer back to horse. Horse would win. Oh, wait. There was something I used to say to myself; it would convince me. "Horse," I think it was. No, wait. Yeah. Car. Car would win. Car, but I'm not sure of my answer.
Optical Illusion Complaints
"Welcome to the Optical Illusion Complaints office, or "O.I.C."—"Oh, I see."—Oh, I see; it's a pun. I get it. Ha ha ha ha ha ha. I guess I should I say, 'Oh, I see.' Heh heh heh heh heh heh. I work at a pun office. Heh heh heh heh heh heh. Oh, I see. I keep saying that. Heh heh heh, if I keep saying it, I must have made the pun up! Oh, I see. Whoa! Oh, I see. So, thank you for waiting; how may I help you better understand your optical illusion or whatever it's called, I mean, who cares, I can make up puns, that'll be my fall-back, who needs this job?"
Directions
Hold on, hold on, hold on—let me live. Also, come back here. Directions—what's the best way to get back to the city? May I have your car? Will you drive me, be my chauffeur? Just until I get to safety? What are you good at? Will you teach it to me? I'll pay you. Here, take everything I have. Too soon? Heh heh heh heh, I'm just messing with you. Too soon? Heh heh heh. What if I'm always saying that to you? "Too soon." You'll be the "too soon" guy. Too soon? Get it? Saying that to you was too soon? Heh heh, I never liked that expression. You really don't like it. You just about hate it. Here—carry my bags? Can I have one of the bags back? Here, I don't want it. I changed my mind, can I have one of the bags? Take one of the bags back. Can I have one of the bags back? Now, can I have two of the bags? What do you mean you lost count of the bags?!! Can I have that hat? What is the meaning of it? Why did you wear that hat? Heh heh heh heh, it's a funny hat, but, like, weird-funny. Heh heh heh heh, where did you get a dumb hat like that? Funny hat. [Looks around.] What do you mean you lost track of the bags?!!!
Comical Drawings
I need to stop lying. My comical drawings are not going to pay for my web of lies anymore. Wait, what comical drawings? Arrrghhh! This has to stop. Hmmm, maybe I can sell some of my comical drawings, and—no. No. Lies. Lies, all lies! No wonder they don't let me do a comical drawings. Comical drawings??!???!?!?!!!!!!
Happy Thanksgiving
These are the things that get me by in life: having little to be thankful for; Fear (the book, not the terrible emotion); fear the emotion (not the book—I actually haven't read Fear; I hear it's good); the book Fear again—I am obsessed with this book (anyone know where I can find a copy?); little things to be fearful of; Fear (the book—again—not only have I not read it, I have not read it twice—new kind of humblebrag?); fear (the emotion, not the famous short bit); self-help books; Fear (the book, though I still haven't read it); the book Fear; Fear (the emotion and the book—I actually haven't felt the emotion; therefore, does the book count? Could I maybe count the book as the emotion, and vice versa? That would help; I am the one making this list); that Fear book; fear of the Fear book; Fear (the emotion); Fear (sic); Fear (ibid), Fear (book); Fear (five); fear. These are the things that don't get me by in life: nothing—I have fear to worry about.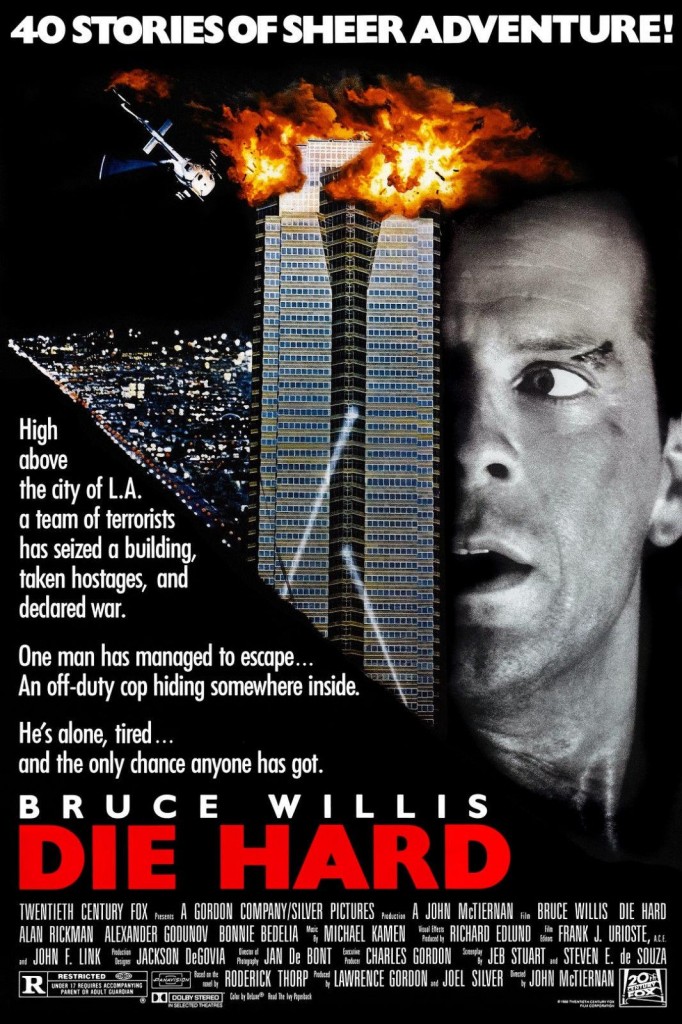 As the temperature drops and more trees don sparkling lights, an annual holiday season debate is renewed: Is Die Hard a Christmas movie?
And yet there is another query that is truly the one worth pondering: Is Die Hard a Christmas film, not a mere movie?
In the 1988 picture's first scene, cinematographer Jan de Bont keenly focuses upon an airplane armrest tensely gripped by New York City police officer, John McClane. It's a foreshadowing: The upcoming thrills will be aspirationally Hitchcockian, as unnerving as early-to-mid Friedkin or spring of 1931 Lang.
And also there will be Christmas carols.
In the blink of an eye, we see McClane procure a giant teddy bear from the overhead compartment—presumably for one of his progeny but almost assuredly a nod to the 1966 Clint Walker feature, The Night of the Grizzly—as Bing Crosby–worthy sleigh bells echo through the soundtrack.
Two minutes in, we've already got sleigh bells.
Upon his arrival in Los Angeles, McClane is greeted by a limousine driver, Argyle—the Sancho to his Don Quixote, the Virgil to his Dante, the Spielvogel to his Portnoy. Argyle's musical selection—from seminal hip-hop group Run-D.M.C.—is in direct lineage with the usage of contemporary music from 1970s New Hollywood auteurs like Scorsese, Nichols and Hopper.
It is also a Christmas song.
McClane's destination is his estranged wife's office tower, which bears features that—try as they might—cannot escape comparison to the 1927 German expressionist feat, Metropolis. Holly McClane is a high-powered businesswoman, who embraces her maiden name and has a steel-like demeanor that recalls a long line of film heroines who find a true genesis in 1928's La Passion de Jeanne d'Arc.
Her company is also throwing a totally kickass holiday party.
The crux of Die Hard rests upon the shoulders of McClane, himself, who is portrayed by Bruce Willis. Director John McTiernan acts as a nouvelle vague Godard, harnessing his own vision yet trusting his star. McClane's one-liners are akin to Michel Poiccard's mutterings in A Bout de Souffle, yet are fashioned with a self-aware wit reminiscent of Woody Allen in the mid-to-late 1970s. (more…)
It has come to our attention that this summer, the Lowbrow Reader celebrates 20 years of publishing. That's right: Eleven issues and one book in a mere two decades. Does any other American publication have such longevity and productivity? We think not! The Atlantic? That old cow has been around for—what?—15 years? And the New York Times? Sure, it's 30 years old or something, but how many issues have those goons coughed out into the world?
While lesser publications might commemorate this marker with some bloated 20th anniversary issue, Lowbrow will be quiet through 2021. But don't worry, we will return to magazine stands next year, with…um, a very special 21st anniversary edition! In the meantime, you can order our latest issue or wondrous book anthology today. Celebrate the Lowbrow Reader's anniversary the classy way and pick up 20 copies of each!
Attentive readers of the Lowbrow Reader will light up at the name Paul S. Hirsch, whose sparkling essay in issue #9 offered a definitive account of Funnyman, the ill-fated crime-fighting comedian. Comic history fans can now rejoice further: This month, the wise-asses of University of Chicago Press introduce Dr. Hirsch's landmark book, Pulp Empire: The Secret History of Comic Book Imperialism. Elegantly written and lavishly illustrated, the tome documents the author's deep dive through the creepy archives of the United States government. Hirsch turns up some seedy stuff: pornography (naturally!) but also proof that the government, while busy castigating comic books, was simultaneously employing comics in a propaganda war against Nazis, Soviets and other mid-century miscreants. It's a lurid, fascinating tale, narrated with pep and grace. What are you waiting for? Get thee to a bookstore—or more sordid sectors—and buy Pulp Empire at once!
My wife and I have been together for almost a decade and it feels like we are cooped up in the house together more than ever. Last week she drove home to be with her family—a welcome break for both of us. Here's what I've been doing to pass the time.
Letting the dishes pile up in the sink
Oops! The signature flourish of the bachelor pad coming back is 48 hours of detention for the Dansk.
Watching my favorite sports teams
Boy, would she get really bored with all of this basketball. Go Cougars!
Taking the top sheet off the bed
That thing always gets all bunched up under my feet. And let's not even talk about making the bed the next morning. No thank you.
Smoking cigarettes
Yep. I went for it. And it was the first time in 11 years. Shhh. Our little secret.
Hiding the top sheets in the back of the closet
Hopefully she won't find them when she gets home. They're behind the VHS recordings of graduations and Christmases so I think I'm in the clear.

Having an extra glass of wine with dinner
Well, well, well: I don't see anybody counting around here.
Binging Frasier
I liked it best until Daphne and Niles got together. But, to be honest, this has been mostly just to study what everyone's sheet situation is.
Ordering pizza delivery
Why cook when you can have a delicious dinner delivered to your door? I'm not gonna lie, sometimes I eat it for two or even three meals in a row. Last night I even retrieved a top sheet from the closet and used it like it was a giant napkin.
Praying to the Egyptian god Anubis to forever banish the dreaded top sheet to the afterlife
Oh, brave and wise creators of ancient bedding: Hear my plea now as I beg for this horrible plague's removal from each and every dwelling.
Burning all of our top sheets in effigy in the backyard
As I smoked another cigarette by moonlight and watched the tobacco burn to a nub, I realized that the solution to all of my problems was right there at my fingertips.
Gathering the burnt embers, smearing them under my eyes like war paint, hiding behind a rug display at Bloomingdale's until the store closes and ridding the store of its entire top sheet collection in the dark of night
Some people call them flat sheets. Other folks say top sheets. The important thing is that they're eradicated from our society forever.
Going to jail
No top sheets to speak of here.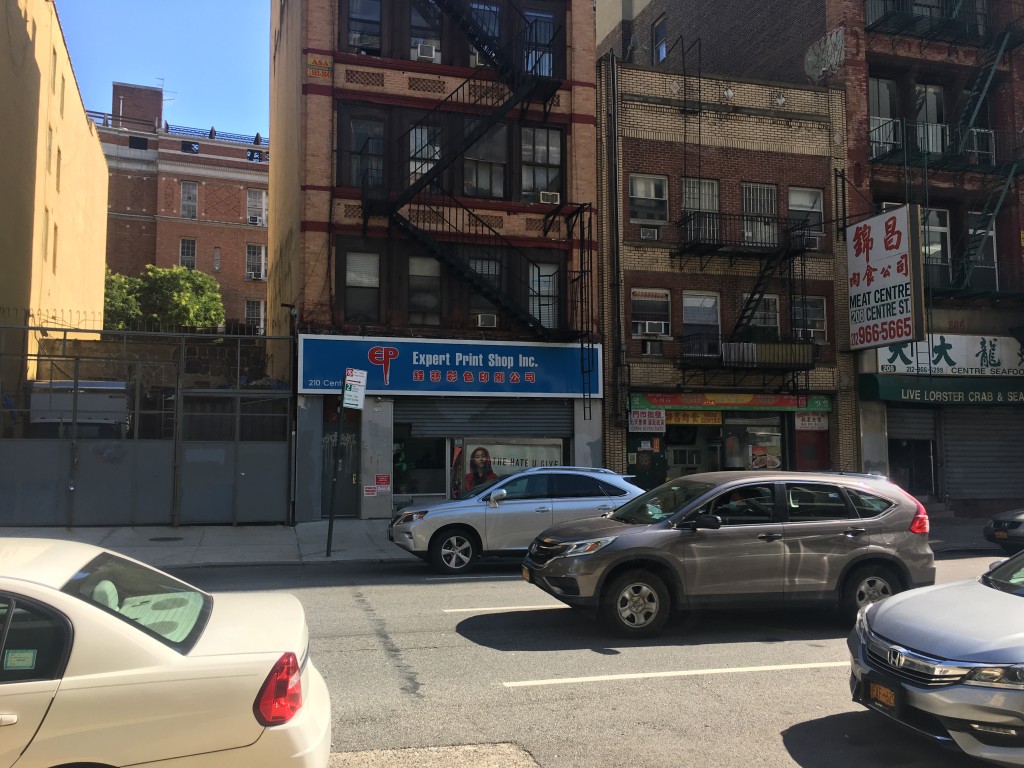 We have received some nice words about the latest Lowbrow Reader issue (no, please, that's too generous; stop, you're embarrassing us!). One compliment set on repeat is for the quality of the print job itself. This is an area of the publication that, of course, is out of our hands. As with all Lowbrow Reader issues going back to #5, the printing was handled by the mensches of New York City's fabulous Expert Print Shop Inc., a quick bike ride from Lowbrow HQ.
Formerly known as G&P Printing, Expert Print Shop has retained the same staff and location, on Centre Street in the Soho/Chinatown nexus. The shop handles a range of jobs, from humble restaurant menus to fancy art magazines. And they put up with our nonsense—no small task! Have a print job? Check out Expert Print Shop (ask for Andy). Don't have a print job? Well, come on—think up something, if only as a reason to visit the shop. Great projects have been started with far flimsier excuses.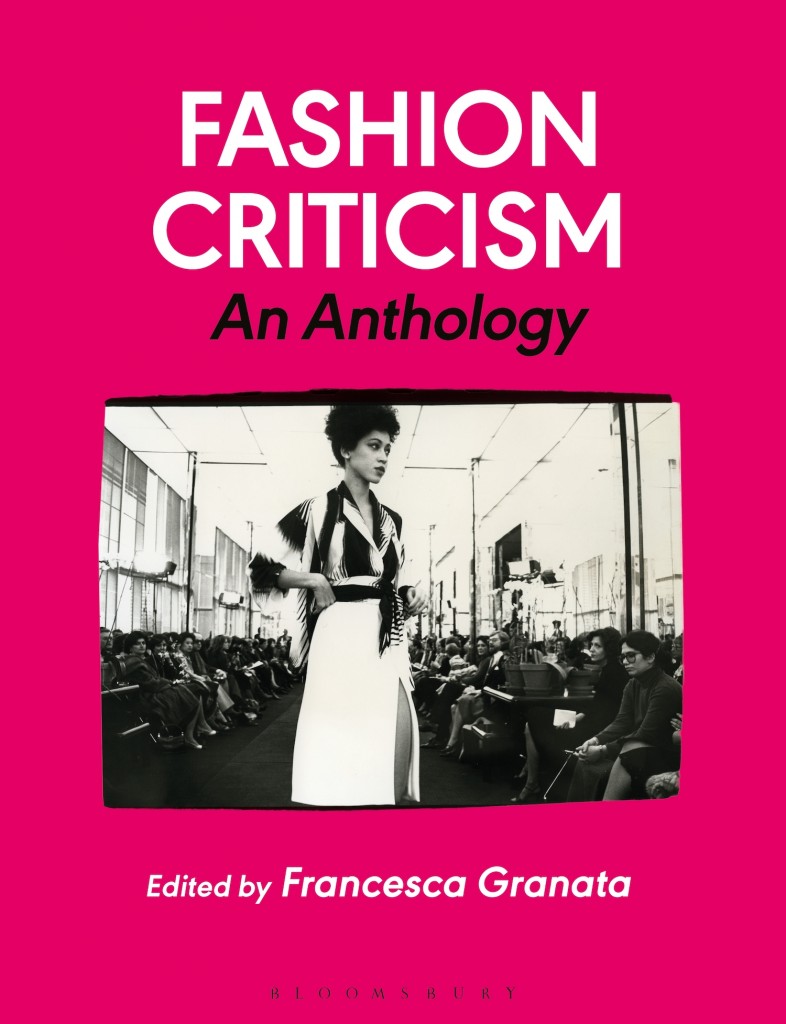 There have been books anthologizing the big hits of music criticism, film criticism, food criticism, and so much more. But fashion criticism? Not so much! What gives? (Surely, it has nothing at all to do with fashion's association with women.) This week, this strange gap gets filled in high style with Bloomsbury's publication of Fashion Criticism: An Anthology. The dapper book is edited by none other than Francesca Granata—Parsons professor, Fashion Projects editor, and—ahem—a Lowbrow Reader all-star contributor.
Thoroughly scholarly yet eminently readable, the book marks the first comprehensive anthology of English-language fashion writing, gathering essays from an avalanche of the bold-faced. A mere sampling of the book's contributors: Susan Sontag, Eve Babitz (!), Guy Trebay, Hilton Als, Lynn Yaeger, Robin Givhan, Suzy Menkes, Cathy Horyn, and Oscar Wilde—who, Granata confides, was an absolute terror to work with. (Let's just say that one person's idea of a "great wit" is another's "toxic microaggressor," okay?) Set your gaze on the lovely cover, with a photograph by one Andy Warhol.
So run to your nearest bookstore and get your mitts on Fashion Criticism: An Anthology! (Or, if you really must, there's always…you know.) Free on Wednesday, February 24? At 7pm, New York's wonderful McNally Jackson will be hosting a (Zoom, obviously) conversation between Granata and one of the book's knockout contributors, the fab New Yorker writer Judith Thurman. Register today—and, while you're at it, don't forget to buy a copy of the book for everybody you know.
"Another Defense Department official said that law enforcement agencies were planning for any number of possible events, some of them horrific. Worst-case scenarios include snipers targeting inauguration dignitaries, 'suicide-type aircraft' entering Washington's restricted airspace and even remote-powered drones attacking the crowd." – The New York Times
My fellow citizens: I stand here today, at this inaugural address, humbled by the trust you have placed in me. I am ready to take on the many challenges that await us as a nation.
I also stand here looking at all of these flying attack drones over my head. You gotta be kidding me with these things, nerds.
That we are in the midst of a once-in-a-generation war against a deadly virus is at the forefront of our minds. And, to be sure, it is also at the forefront of our minds that purchasing one of these rotorcrafts and then hovering it above a crowd means you are a complete and utter dork.
Go ahead and shoot those suckers down. Thanks.
Today I recognize that the challenges we face are real. These obstacles include the pandemic, an attack on our Capitol, record unemployment, racial injustice and stark political divisions.
One such challenge is not these cockamamie unmanned aerial vehicles, though. We have 20,000 United States National Guard troops and Lord knows how many members of the Secret Service present.
Oh, look. Down goes another drone.
We are still the greatest nation on Earth. We Americans are still full of creativity, innovation and energy. For instance: Think of all of the science and technology it must have taken to get the XL-56T spinning right over my head off the ground.
Ha, just kidding. I made that name up. I don't know what they're called because I am not a poindexter.
We are in the fight of our lives, but I know that if we are united, nothing can stand in our way.
And speaking of the fight of our lives, I used to fistfight a gang leader in east Wilmington named Corn Pop. Did you comic book–reading dweebs think I'd be afraid of your little helicopter toys? Are there supposed to be lasers or little ninja stars on these things?
In the Declaration of Independence, Thomas Jefferson writes, "We hold these truths to be self-evident, that all men are created equal." We live by these words. And we die by these words.
He must not have been talking about people who fly drones, though. Burn.
Thank you. May God forever bless the United States of America. And may He bless you all.
Well. Maybe not "all."
If you eat a lot of rosemary, you will have more recurring dreams. If you eat a lot of rosemary, you will have more recurring dreams.
I have a really stubbly beard. My beard is so stubbly, I had to type this joke with my tusks.
Do trees with body dysmorphic disorder think every bird is a woodpecker?
A dog walks into a bar and says, "Yelp!" The bartender says, "Good dog."
What type of candy bar is fastest: pun size.
What type of woolly mammoth either loves or hates construction sites, I don't know—and who cares?
Desert pro-tip: eh, what the heck, leave the oasis.
My rabbits are very feline: lately, they have been reading books meant for my dog.
What's the least deadly part about my music? Well, there's less arsenic in the flute—now.
How many 3-D printers did Wolfgang Amadeus Mozart use to invent the light bulb? Zero—and voila!
The universe is really big. Compared to what? I bet the universe thinks we're really small.
Whoops, I almost fainted there—whew! That's a joke, that counts as a joke.
I feel bad for dodo birds. I mean, you want to be physically strong for your size, but you also want to never go extinct.
What if all crime actually started as random security checks?
Q: Then why did the security checks exist?
A: Well, I don't see any crime, do you?
Something you don't want to hear on your driving test: "I'm not a driving-test proctor, if that's even what they're called—heh heh, what we're called. I didn't just say this."
I'm a right-side-up guy: I fall asleep as soon as my feet hit the pillow.
I'm afraid of sharks. Jaws is my favorite movie—because it is about fear of sharks.
Someone with laryngitis thinking of a joke: "I am only going to say this zero times."
A person who can talk but who can't think: "I'm just thinking out loud."
He lost a bet: Sonic the Hedgehog to serve human meat at my house.
If a tree falls in the desert—and that's a pretty big "if"—does it make a sand?
There are not enough letters in the alphabet. I know what would solve the problem: more letters!
Patient: "Doctor, I have a favor to ask. Would my child-prodigy son be able to perform the operation? It would mean a lot to my wife. Whoops, wrong son! Billy that's not a scalpel!" (The anesthesia begins kicking in.) "I guess I should count down from beep… hey-o!" (patient flatlines.)
I practice negative psychology: I see that somebody's at a +4 mood-wise, I try to get them down into the dumps, into the negative numbers, that kind of thing.
"This might give me an idea," I thought.
I need a low-calorie flarf. Long story, but I eat my flarfs. You guessed right: I eat the flarf last.
You ever give yourself a little depression to take the edge off your anxiety?
You know, sometimes I think some people have the tip of the iceberg as the part of the iceberg that is underwater, and vice versa—and don't get me started on this.
I invented a rat trap that really sticks to your hand.
I'm a glass-half-full sort of pessimist: you might tell me that I have "some cheese Danish on my nametag," but the way I prefer to think about it is, "there's a cheese Danish with my name on it."
I always try to get what I want; and if I don't get what I want, I just sour grapes it.
"Following years of protests from fans and Native American groups, the Cleveland Indians have decided to change their team name, moving away from a moniker that has long been criticized as racist." – The New York Times
Naps: While this name—in honor of the Hall of Fame second baseman Napoleon "Nap" Lajoie—has been used for a Cleveland baseball club before, it also paints an accurate picture of what my grandfather would do in the sixth inning as his team was losing yet another game.
Pennys: My mother's name is Penelope. She goes by Penny. Born in University Heights in 1951. It also doubles as a price point for how much a ticket should cost to see a game played by an organization that has not won a World Series since 1948.
Fellers: Not to be confused as an honorific for one of the best pitchers of all time, Bob Feller, this is instead the way my Cleveland-born, steel salesman grandfather would pronounce the word "fellow" after an encounter with another man.
Spiders: Another former name for the team. But for my family from Northeastern Ohio, this is mostly about the giant bugs that crawled out of the ravine next to the house on Lake Erie.
Lawn Mowers: Okay, Pop-Pop, I get it. Even on vacation, there are chores.
Rockers: Yes, the Rock & Roll Hall of Fame is in Cleveland. You will also find the rocking chair hall of fame about 45 minutes east in a living room in Madison, Ohio.
Stop Signs: Some have suggested that "Burning Rivers" be considered, a tongue-in-cheek jab at the Cuyahoga River's tendency to inflame over the course of a century. Instead, here we tip our Chief Wahoo–less caps to that time that my cousin Will and I found a real, rusty Cleveland stop sign while we were swimming in the lake. (This name could also function as a guide for the third base coach as a sluggish Cleveland runner attempts to round the bag.)
Yankees: Because the Indians caused the family so much distress over the years, my hard-headed grandmother switched allegiances to another squad that, at the time, was in the same division. Her remarks of "at least they actually win" did not sit well with most of us—but, hey, she wasn't wrong.
Aqua Sox: The Dantean script "abandon all hope, ye who enter here," should be inscribed upon every Lake Erie beachfront sign marking hours and prohibited items. You're going in barefooted? There are rusty stop signs in there, man.