Now Is the Time to Invent!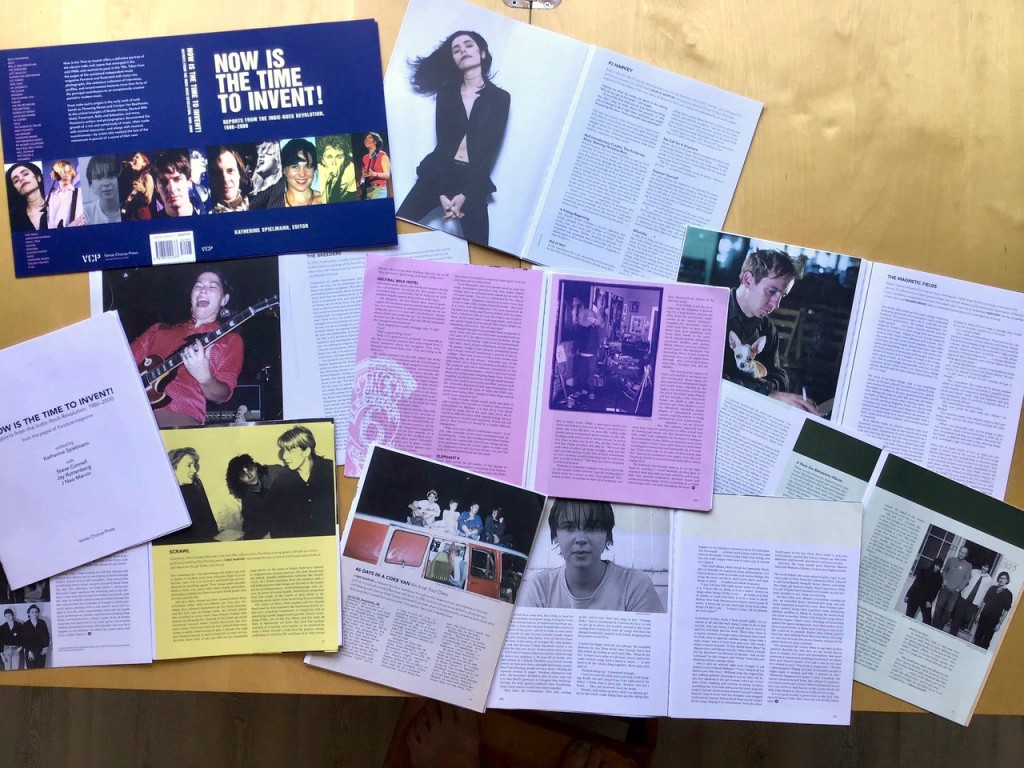 When the Lowbrow Reader debuted in the summer of 2001, the publication's muses were clear: Billy Madison, Howard Stern, the Three Stooges, and other enlightened fare. But one of our primary influences had little to do with comedy: specifically, Puncture, a fabled indie-rock magazine that was published between 1982 and 2000. I began writing for Puncture in 1996, when I was a wee college student, and later moved to Portland, Oregon, to work for the magazine. When Puncture closed in 2000, I shipped off to New York City, began working at Time Out New York, and launched the Lowbrow Reader.
Of course, the comedy zine deviates from the much larger music magazine in a million different ways—Lowbrow is more Andrew Dice Clay, less Belle and Sebastian. Yet Puncture's inspiration was monumental. Don't believe it? See for yourself! This week, Verse Chorus Press is publishing a beautiful Puncture anthology, Now Is the Time to Invent! Reports from the Indie-Rock Revolution, 1986–2000. The lushly illustrated door stopper examines indie-rock through interviews and reviews torn from Puncture's pages. It features the first-ever profiles of Sleater-Kinney and Guided by Voices; a pair of essays by Terri Sutton that helped light riot grrrl's spark; and long takes on blue-chip indie artists including the Mekons, the Go-Betweens, Neutral Milk Hotel, Royal Trux, Beat Happening, the Magnetic Fields, Jonathan Richman, and more.
Along with Katherine Spielmann, Steve Connell, and J Neo Marvin, I am a very proud editor of the anthology. However, the book is overwhelmingly the work of the couple behind Puncture—Connell and, especially, Spielmann, who co-founded Puncture as a punk zine in 1982 and died in 2016. Now Is the Time to Invent! is long-in-the-works but well worth the wait, and not owning the book will be an embarrassing affront. Don't let your bookshelf be caught on Zoom without it. Buy a copy for every room of your house AT ONCE!