Help Fund B&H Dairy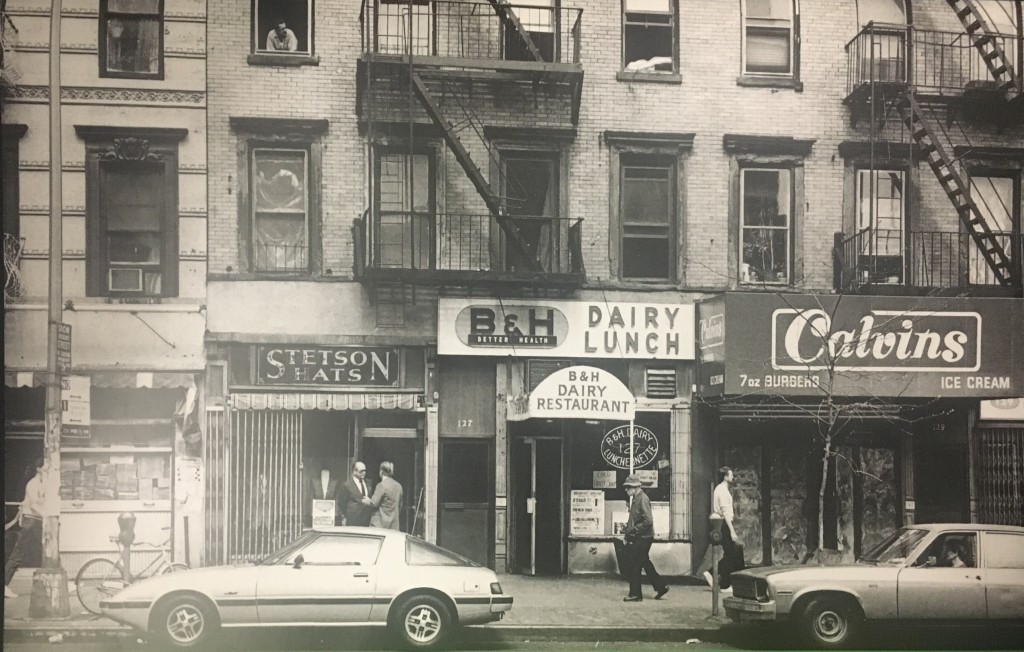 If the Lowbrow Reader were to transform, for whatever strange reason, into a restaurant, we'd like to think it would become B&H Dairy, the storied Yiddish diner in the East Village. Hovering around 85-years-old, the petite dairy kosher restaurant is ground zero for Ashkenazi vegetarians; while Lowbrow HQ shipped over to the west side nearly two decades ago, the diner still seems like a home base of sorts. Read about B&H in Ben Katchor's new banger, The Dairy Restaurant—and, if you are anywhere near St. Marks Place, read it over a bowl of matzo ball soup at the hallowed joint itself.
B&H has weathered some wild storms over the decades, including a gas explosion down the block that knocked it out for several months in 2015. (Bizarrely, this same explosion indirectly led to the permanent closure of our own neighborhood's center of operations, La Taza de Oro.) Like nice small businesses the world over, and especially New York, B&H Dairy currently finds itself in a Covid-derived muddle. It needs your cash! Head to the diner and load up on challah and borscht—or funnel some funds to B&H via this handy GoFundMe page.
If the diabolic current officeholder somehow holds the White House in the fall, the United States of America, too, may get its own GoFundMe page. But in the meantime, be a mensch and unload your riches onto B&H Dairy, pronto!