Hess Is More: Iboja's Sange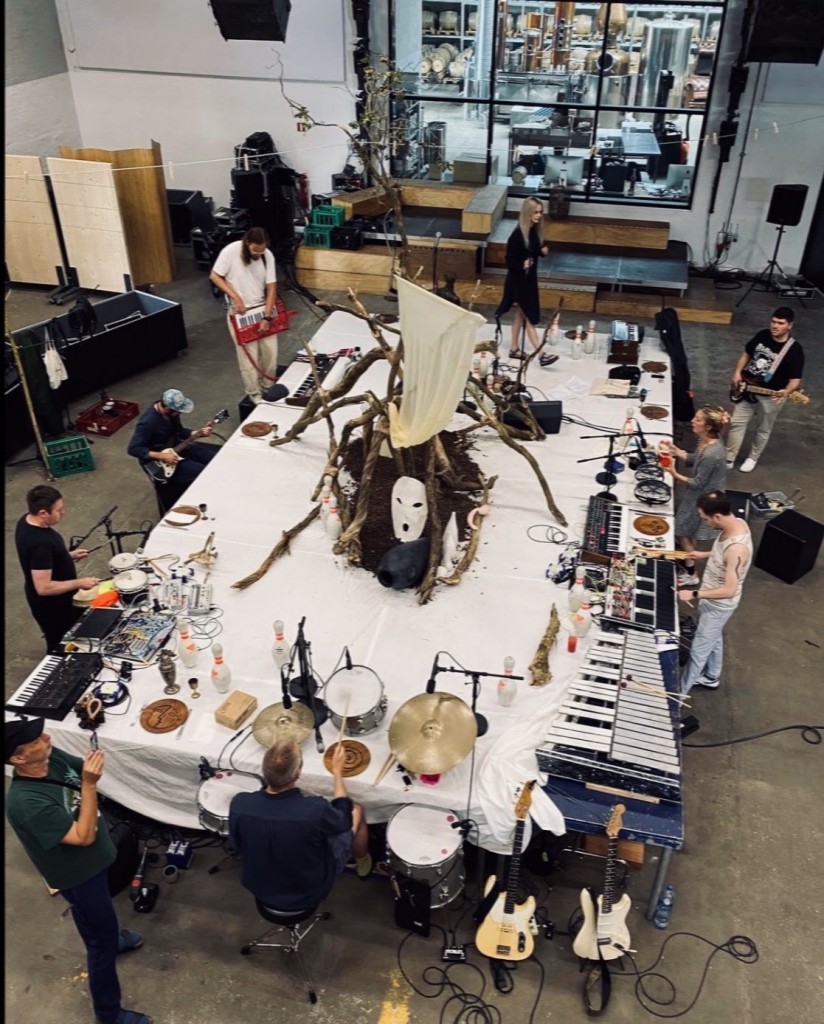 As longtime fans and compadres of the avant-garde–scented Danish pop act Hess Is More, we are thrilled to land on "Iboja's Sange," a wondrous new collaborative album linking Hess with Kenneth Bager and the writer and singer Iboja Wandall-Holm. Ferociously off-centered yet ear-catching, the record revolves around the 99-year-old Wandall-Holm. Although long based in Copenhagen, Wandall-Holm grew up in Slovakia. As a young Jew and budding leftist, she fled to Hungary in 1942; eventually, she was captured by the vile forces of her day and sent to Auschwitz, yet somehow survived the hell of the previous century. In the current demoralizing political era, there is something life-affirming about hearing this ravishingly rusted voice beamed in from a more tragic past, presented amidst the warm beats of the future. Also: You can dance to it.
Those New York unfortunates who missed Hess Is More's scorching set at Nublu 151 in June are in luck: A simple transatlantic flight can deliver them to Denmark in time for the band's "Apollonian Circles" residency at Copenhagen Distillery July 1, 2, 7, 8, and 9. The performances are part of the Copenhagen Jazz Festival. Too cheap and lazy for the trip to Copenhagen? Fine, be that way. Observe the glorious new sights and sounds on screen.